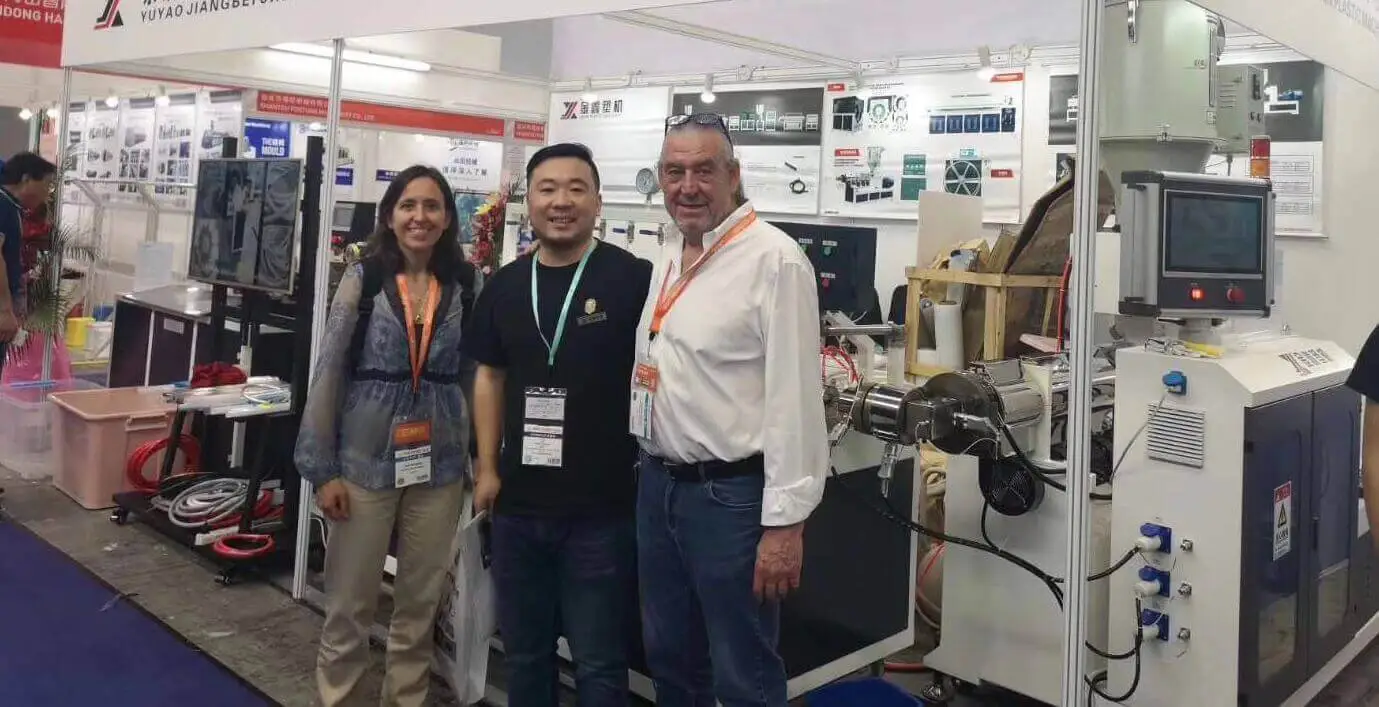 Mr. Jason Shen (CEO) with customers in Chinaplas 2021
At Jinxin Plastic Machinery, we take pride in being a premier China extruder machine manufacturer. With a relentless commitment to excellence, we've established ourselves as leaders in the field, specializing in the production of high-quality single screw extruders and plastic extrusion equipment.
Before establishing Jinxin Machinery, Mr. Shen worked in his uncle's single screw extruder manufacturing factory for more than ten years. Start with an apprentice who learns from every component produced by the extruder. 
In 2012, he officially founded Jinxin Plastic Machinery and focused on designing and producing a new generation of single screw thermoplastic extrusion machines. Until today, he still insists on personally conducting factory inspections for the electrical circuits of each set of equipment. It is necessary for him to personally confirm that the electrical components and circuits of the equipment are safe and stable.
Our Challenges:
While we prioritize the quality and functionality of our extrusion equipment, we acknowledge that our factory isn't the largest, and we don't invest in luxurious customer reception areas or extravagant facade decoration. Our focus is on delivering exceptional machinery that meets your exacting standards.
At Jinxin Machinery, we believe in substance over style. Our commitment to excellence in manufacturing ensures that every extruder leaving our facility is a testament to our dedication to precision and reliability. We invite you to explore our range of products and experience the difference for yourself.
Thank you for choosing Jinxin Machinery as your trusted partner in plastic extrusion solutions. We look forward to exceeding your expectations with our exceptional equipment and unwavering commitment to your success.